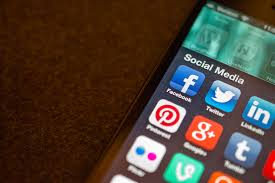 Xerox is launching new Document Management Tools to the mobile world! They're set to be released in a few months for mobile apps. Mike Feldman, President of Large Enterprise Operations for Xerox Services, told CMS Wire that "the releases are a continuation of the company's objective to automate and simplify the document management cycle." What we know right now is that the apps will be focused on processes and people. There are three stages of print that Xerox is hoping to improve upon:
1. Assess and Optimize
2. Security and Integration
3. Automation and Simplifying Processes
The mobile apps will connect businesses in a more efficient and scalable way. Xerox has been focused on mobile processes for a while now and these apps are showing just how committed they are to extending their services. The apps will range from Supply Chain Optimization to helping employees create and share information without servers or IT support. Business all over the world are working towards a paperless office. Environmental and corporate responsibility is what's driving companies towards greener practices and we're on board with this exciting direction.
"Organizations can have a love-hate relationship with paper. It remains critical to everything from invoicing to collaboration, but it can also cripple productivity. That's why workflow automation is a business priority," said Mike Feldman, President of Large Enterprise Operations at Xerox. "Eliminating the inherent issues of manual, paper-based work streams can improve operations and accelerate benefits derived from managed print services."
Xerox is paving the way towards the future of business. Anticipating future needs and concerns are vital for any company and Xerox is leading the way, focusing on the innovations in technology and current business practices to assess where we're going. The apps are scheduled to be released in the coming months so keep an eye out for them. They may just be the next big thing for your business.