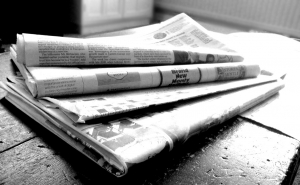 Printing will never be obsolete despite what many people think. If anything, it's more important than ever. Print is seeing a rise in their print marketing and, more importantly, they're seeing results. Forbes highlights 4 reasons why print's making a comeback: Tangibility, Credibility, Target Marketing, and Engagement. Print is here to stay for many reasons but one of the most noteworthy is that it's trustworthy. Consumers of all ages, while committed to digital devices, still like something they can hold and feel. Maybe it's innate or simply nostalgic but there's something about printed materials that feel (physically and mentally) tangible.
Tangibility
Just as we said above, tangibility is a large factor in trust, call to action, and ultimately success. Even something as simple as EDDM, printed coupon, or brochure gives the consumer a feeling of stability and reliability.
Credibility
There is something about print that gives a sense of legitimacy. The saturation of popups and banner ads on the web can be overwhelming and the fear of spam and viruses is enough make people weary of clicking. There is no imminent danger in a print ad.
Target Marketing
Expand your reach by placing ads in various publications and materials. This can help you reach the target audience of your choice in a memorable manner.
Engagement 
Forbes says, "Consumers are more engaged when reading printed material, unlike websites, which are often skimmed in as little as a 15 second visit. A study shows that people read digital screen text 20% – 30% slower than printed paper. (Alshaali & Varshney, 2005)" Retention is higher among printed materials; they remember what they're reading and your company's name will stick in their memory, possibly helping you in the future.
Champion Business Solutions is helping your bottom line so that you can succeed in all of your endeavors. "Wow!" your customers with the highest quality print materials every time.