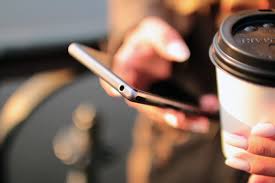 Simplify your office and put the power in your employee's hands. Mobile printing is an enormous step forward in printing capabilities. Printing from mobile devices saves time, costs, and is incredibly convenient. Xerox has been at the front of this Mobile Wave of innovation, particularly when it comes to printing. The Mobile App from Xerox is making printing Simple, Convenient, and Secure.
Are you spending more time and money simply managing your print? Eliminate the frustration by printing easily, remotely, and securely.
Simplify your printing with Xerox. Print all popular document formats, including Microsoft Office Suite and PDF, without losing your formatting. You can choose to print directly from the Mobile App or simply through your email. No matter what you choose, it's easy to use. IT managers and administrators no longer need to manage unique drivers for various print devices – print from any mobile device, to any printer, regardless of brand. With simple Mobile printing, you can print from any mobile device, laptop or desktop. Print to any brand of printer or MFP.
Mobile printing is convenient. It raises the bar, giving your company what you need, right when you need it. Print from the office or remotely. Print Adobe PDFs, PowerPoint presentations, reports, and spreadsheets with full formatting and true Microsoft Office rendering without the need for print drivers.
Most importantly, Xerox printing is secure. You can control when each document releases to the printer as well as manage allow/block listings to ensure users have the correct access. Choose the Cloud setup for greater control or opt for an on-site setup that installs behind your firewall. You can also use "pull print" to avoid leaving prints unattended. Secure PIN codes keep documents securely inside firewalls.
Champion Business Solutions is helping small to medium-sized businesses take control of their office. Contact us to discuss how our office solutions can help your business inside and out.