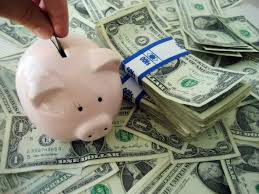 Managed Print Services (MPS) are creating sustainable, affordable working environments for businesses in the Portland and Vancouver, Washington areas. If you're not on board the MPS train than 2015 is your year! MPS is more than a service, it's an inclusive, cohesive way that businesses can manage their print environment, assess risk and subsequent solutions, save money, and build a better system. Champion Business Solutions is offering the best services and support that the area has to offer. Manage your documents and print environments with one easy system. Are your documents organized? Are you using your devices to their full potential? Will your business be here for the long run? With Managed Print Services you can ensure your future.
Organize
No matter what industry you're in, documents are an integral part of your system. MPS is allowing businesses a way to organize their files in an easier, accessible system. Whether you have electronic or paper files, MPS is building you a better system.
Utilization
Multifunction printers are already impressive in their own right. They have the ability to print, copy, fax, scan, but do you know that you can also use your device to archive, sort, and route documents. Our technicians can train you on MPS and all of its capabilities. 2015 is the year to begin your scanning process! With MPS you can now use ERP, ECM, or other cloud-based systems like Dropbox to scan directly to the designated folders, starting your process towards a paperless office.
Sustainability
MPS is sustainable in every sense of the word; it's green, affordable, increases productivity, and lowers risk. Managed Print Services can save SMB's printing costs by:
Measuring the total actual costs of printing, including Total Cost of Ownership (TCO) for all copiers and printers, as well as any costs associated with outsourced printing.
Reduce unnecessary printing, including unwarranted color and/or single-sided prints.
Lowering paper costs by utilizing bulk orders.
It is a secure way to ensure that your office is successful, safe, and sustainable. Your employees will thank you for it. They, and you, will no longer have to worry about your print environment. Managed Print Services takes all of your printing concerns and finds solutions so you don't have to. Lowering the risk in your print environment will help your business run cohesively. Fixing one problem is like a waterfall; other pegs will fall into place because of it.
Champion Business Solutions is making your everyday a little easier with our document solutions. Contact us today to discuss your office's opportunities.